14th March 2023
Somaiya Begum: The Verdict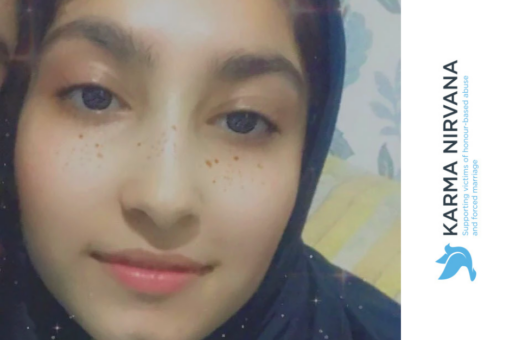 We are writing to inform you of the outcome of the trial for the murder of Somaiya Begum. The verdict was delivered in the trial for the murder of Somaiya Begum. The defendant, Mohammed Taroos Khan, was found guilty of her murder. The jury found him guilty of murder after deliberating for nine-and-a-half hours.
At Bradford Crown Court, for the murder of Somaiya Begum, Mohammed Taroos Khan will go to prison for life, serving a minimum term of 25 years. Khan admitted to perverting the course of justice by disposing of Somaiya's body and trying to burn her mobile phone. For this, he was handed a 5-year sentence, to run concurrently.
This has been a difficult and emotional time for Somaiya's family, friends, and all those who knew her. While justice has been served, we must not forget the loss of a young life and the impact this tragedy has had on those who loved and cared for Somaiya.
We at Karma Nirvana will stand to remember Somaiya. While this verdict will not bring back Somaiya, it sends a message that we will not tolerate violence against women and that perpetrators will be held accountable for their actions.
We must continue to work towards a future where everyone can live free from fear and violence. We also want to recognise the efforts of the prosecution team and all those who worked tirelessly to bring this case to justice.
As a charity working at the forefront of Honour Based Abuse, now is the time to adopt a statutory definition on Honour Based Abuse to better equip professionals supporting victims and survivors.
Karma Nirvana call for a Domestic Homicide Review (DHR), to review the circumstances that led to Somaiya's death. Through our work, we know that there are many missed opportunities in safeguarding and protecting victims of Honour Based Abuse. We hope that a review will provide opportunities to review practice and prevent further deaths.
Let us continue to honour Somaiya's memory and work towards a future where violence and injustice have no place in our society.
#WeRemember Somaiya
Join us in remembering Somaiya Begum #WeRemember