Day of Memory 2022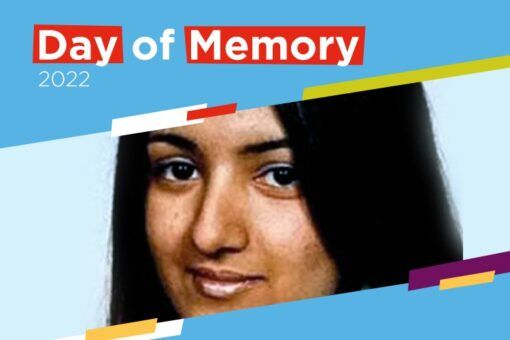 This year Karma Nirvana are excited to announce that the Day of Memory conference will be in-person. With the last two years being conducted virtually we are pleased to see many familiar and new faces. This year is being supported by our dear friends at South Yorkshire Police who are delighted to be hosting the day.
Places at the conference will be limited as we only have spaces for 150 delegates. However, those that are unable to attend the event in person will be able to watch some elements via our live social media streams.
Day of Memory 2022 conference
#WeRemember social videos

This year on the Day of Memory (14 July), we are keen for everyone to share the message and spread the word, remembering those lost in the name of Honour Based Abuse. Part of the day is to raise awareness and for survivors, our partners and colleagues to come together, sharing a message of 'we remember' in a joint effort to speak out against the harmful practice of Honour Based Abuse.
We have created placards to use when recording a message for the Day of Memory. Your video recording needs to state 'We Remember', holding up one of the placards.
For those that are interested in sharing a video on the Day of Memory representing their organisation or individually, please request a placard by emailing our team.
On the 14 July please share and tag Karma Nirvana across your social media platform and use #WeRemember
Twitter: @KNFMHBV
Facebook: @KarmaNirvanaUK
Instagram: @KNFMHBV