A spoonful of hope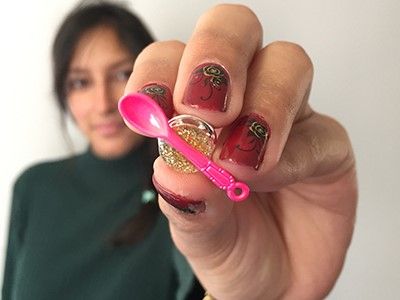 The hope of escape
It is hard to imagine, but a small spoon could save a life.
Girls are sometimes taken abroad and forced to marry, often with little warning. Hiding a small metal object like a spoon in their clothes sets off airport metal detectors. If the girl is over 16 she will be taken into a private room, where she may have one last chance to ask for help.
We know of desperate situations in which a spoon has saved a young woman from a very dangerous situation.
It is a difficult thing to do, but in some cases, women have no other option.
Hope for the future
A few years ago one of our volunteers, Nicola Town, read about Banaz Mahmod who was murdered by her own family after escaping an abusive marriage. Nicola also read about girls using spoons to avoid a forced marriage, and she came up with an incredible idea.
Nicola began to create jewellery using small spoons, which were sold to raise awareness of Honour Based Abuse and to raise much-needed funds for us.
Word soon spread and organisations like Soroptimist International partnered with us to raise thousands of pounds to support our work.
Can you help us?
At the moment spoons are not available to buy.
If you are interested in supplying/creating the spoons for us then please email [email protected].