Helpline for professionals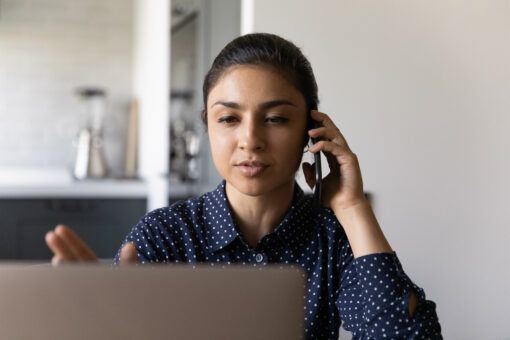 Supporting professionals
Our free, national Honour Based Abuse Helpline is for professionals who are supporting people affected by Honour Based Abuse, as well as for victims themselves.
We are here to help workers from statutory and voluntary organisations. Our expert call handlers can provide specialist information and guidance on Honour Based Abuse. We advise on risk assessments and safety planning, and signpost to other agencies for practical support if needed.
Free / 0800 5999 247 / Mon-Fri 9am-5pm
One of our students was being pressured to marry, she was over 16 and we weren't really sure where we stood legally. Thankfully, I was told about Karma Nirvana's support line. They gave us sensible practical advice which gave us the confidence to act.
Knowledge and understanding
Honour Based Abuse is not widely understood and is often thought of as a 'cultural' or 'religious' problem. It can be very difficult for professionals without expert knowledge to identify Honour Based Abuse and to know how to help.
We offer advice and guidance so you can respond confidently and sensitively.
I am a Police Officer and made contact regarding an Honour Based Abuse victim. I spoke to the helpline and the call handlers were both amazing and full of information and knowledge.