Making forced marriage a criminal offence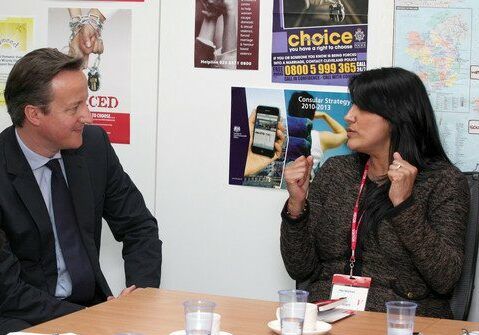 The Forced Marriage (Civil Protection) Act was introduced in 2007. However, it did not criminalise the act of forcing someone into marriage as a separate offence.
We lobbied the government on this for some time. And in 2012 a 12-week public consultation was announced. We grasped the opportunity to go out on to the streets, get public support and bring about meaningful change.
Through a postcard campaign, we gathered the views of the British people on whether forced marriage should be a criminal offence. An astonishing 99% of the population said yes.
On hearing compelling arguments from us, the public, victims and survivors, other charities and frontline agencies, the government finally announced that forcing someone to marry would become a criminal offence in England and Wales.
Quote
Separately, the charity Karma Nirvana conducted their own postcard campaign where they asked members of the public key questions on forced marriage. They received 3,000 responses which informed their response to the consultation.

REPORT
When did it become law?
The Anti-social Behaviour, Crime and Policing Act 2014 made it a criminal offence in England, Wales and Scotland to force someone to marry. (It is a criminal offence in Northern Ireland under separate legislation.)
This includes:
Taking someone overseas to force them to marry (whether or not the forced marriage takes place)
Marrying someone who lacks the mental capacity to consent to the marriage (whether they are pressured to or not)
Forcing someone to marry can result in a sentence of up to 7 years in prison.