Day of Memory 2020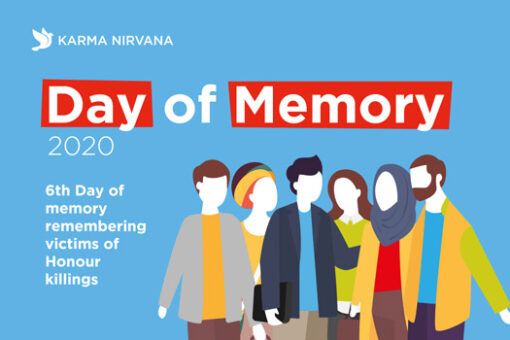 We marked the sixth Day of Memory in July 2020. Due to the Covid-19 pandemic, the event was held online.
Speakers at the event included:
Jasvinder Sanghera CBE – Founder of Karma Nirvana
Natasha Rattu – Executive Director of Karma Nirvana
Nazir Afzal OBE
Payzee Mahmod – Sister of Banaz Mahmod
Caroline Goode – Investigating officer in the Banaz Investigation
Melissa Harrigan – Friend of Shafilea Ahmed
Geraint Jones – Investigating officer in the Shafilea Investigation
Dame Vera Baird QC – Victims Commissioner
You can watch the full video of the 2020 Day of Memory conference.