Keeping safe online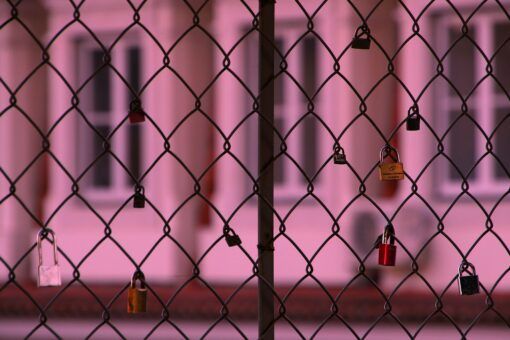 Your browsing history
Looking at websites on your computer or phone will leave a 'browsing history'. There are steps you can take to reduce the chances of someone finding out which sites you have visited.
On all website browsers, there is a tab called 'History' or 'Favourites'. Here, you can select individual websites to delete. This may still leave traces though (which are known as 'cookies'). It is possible to clear all cookies, but if someone else uses sites and has saved passwords, then clearing all cookies will delete their data too. This could arouse suspicion.
One way to avoid this is to use 'private browsing mode'. This prevents websites from saving any data – any traces will be removed from your computer when you close the site. Generally, private browsing can be activated in the Tools bar. This will open a new window, which you can close when you are done.
Some websites will allow you to store passwords. When you first use a password, you may be asked if you want the site to remember it. Click 'no'.
Remember, when you type something into a search bar, a record of your search will automatically be recorded. You can erase them manually, usually by selecting 'clear search history'.
However, even though all this helps, any web browsing on a home device is never entirely safe. The only way to be completely sure your online activity cannot be discovered is to use a computer your abuser does not have access to, for example at a library, an internet cafe, at a friend's house or at work.
Emails
On any device, your emails could be accessed. Emails you have sent will be stored in Sent Items. Delete any you don't want people to find.
If you started an email but didn't finish it, it might be in your Drafts folder. Again, you can delete anything you don't want others to see.
When you delete an email, remember that initially the email will not be permanently removed, but will be moved into a Deleted Items folder. You can empty this folder manually.
If there is a risk that your abuser may know how to access your emails, it's a good idea to set up a new email account. Use a provider like Hotmail or Yahoo so you can access it from any device, and use a name that is not recognisable as you, for example [email protected]. Keep this email secret.
Remember, too, that if your abuser sends you threatening or abusive emails, you can print them and save them as evidence of the abuse.
Logging in
If you don't use a password to log on to your computer, people will be able to access your email and track your internet use. It is best to use a password and to make sure it's one that no one could guess. And change it regularly.
Again, though, the safest option is to use a device that no one else has access to.
Tech safety
For further information visit Refuge's page on tech safety.